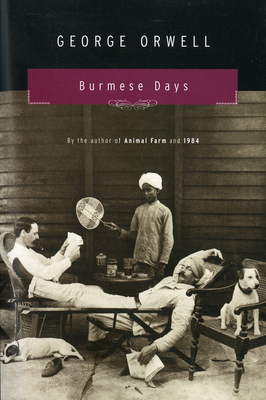 $15.99

Usually Ships in 1-5 Days
Description
---
Honest and evocative, George Orwell's first novel is an examination of the debasing effect of empire on occupied and occupier.

Burmese Days focuses on a handful of Englishmen who meet at the European Club to drink whisky and to alleviate the acute and unspoken loneliness of life in 1920s Burma—where Orwell himself served as an imperial policeman—during the waning days of British imperialism.

One of the men, James Flory, a timber merchant, has grown soft, clearly comprehending the futility of England's rule. However, he lacks the fortitude to stand up for his Indian friend, Dr. Veraswami, for admittance into the whites-only club. Without membership and the accompanying prestige that would protect the doctor, the condemning and ill-founded attack by a bitter magistrate might bring an end to everything he has accomplished. Complicating matters, Flory falls unexpectedly in love with a newly arrived English girl, Elizabeth Lackersteen. Can he find the strength to do right not only by his friend, but also by his conscience?
About the Author
---
George Orwell (1903–1950), the pen name of Eric Arthur Blair, was an English novelist, essayist, and critic. He was born in India and educated at Eton. After service with the Indian Imperial Police in Burma, he returned to Europe to earn his living by writing. An author and journalist, Orwell was one of the most prominent and influential figures in twentieth-century literature. His unique political allegory Animal Farm was published in 1945, and it was this novel, together with the dystopia of 1984 (1949), which brought him worldwide fame. 
Praise For…
---
"This is a superior novel, not less so because it tells an absorbing story. Orwell has made his people and his background vividly real. And he knows of what he writes." — New York Times
"A well integrated, fast moving story." — Chicago Tribune