You are here
Back to top
The Gift of Death, Second Edition & Literature in Secret (Religion and Postmodernism) (Paperback)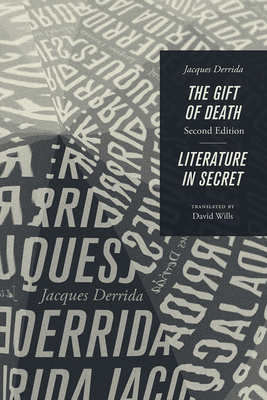 $20.80
Usually Ships in 1-5 Days
Description
---
The Gift of Death, Jacques Derrida's most sustained consideration of religion, explores questions first introduced in his book Given Time about the limits of the rational and responsible that one reaches in granting or accepting death, whether by sacrifice, murder, execution, or suicide. Derrida analyzes Czech philosopher Jan Patocka's Heretical Essays in the Philosophy of History and develops and compares his ideas to the works of Heidegger, Lévinas, and Kierkegaard. One of Derrida's major works, The Gift of Death resonates with much of his earlier writing, and this highly anticipated second edition is greatly enhanced by David Wills's updated translation.
This new edition also features the first-ever English translation of Derrida's Literature in Secret. In it, Derrida continues his discussion of the sacrifice of Isaac, which leads to bracing meditations on secrecy, forgiveness, literature, and democracy. He also offers a reading of Kafka's Letter to His Father and uses the story of the flood in Genesis as an embarkation point for a consideration of divine sovereignty.
"An important contribution to the critical study of ethics that commends itself to philosophers, social scientists, scholars of religion . . . [and those] made curious by the controversy that so often attends Derrida."—Booklist, on the first edition
About the Author
---
Jacques Derrida (1930–2004) was, at the time of his death, director of studies at the École des Hautes Études en Sciences Sociales, Paris, and professor of humanities at the University of California, Irvine. He is the author of many books published by the University of Chicago Press. David Wills is professor in the Departments of English and Languages, Literatures, and Cultures at the University at Albany. He is the author of Matchbook: Essays in Deconstruction.