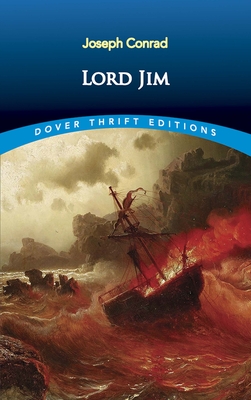 Description
---
First published in 1900, Lord Jim is widely regarded as one of the greatest novels of the twentieth century. Its central message about the consequences of straying from personal responsibility and ethical integrity is as powerful today as it was over one hundred years ago.
In a split-second impulse of self-preservation, a young ship's officer abandons his imperiled vessel and its passengers. He survives, but suffers a wretched existence. He must go forward facing the scorn of the world and his own guilt, as he seeks atonement for the dishonorable choice he made. The author's deep moral consciousness and skillful narrative style are fully revealed in this unforgettable story, long a staple of high school and college literature courses. Students, teachers, and general readers will appreciate this inexpensive, unabridged edition.
About the Author
---
Joseph Conrad (1857-1924) was fluent from birth in French as well as his native Polish. He learned his third language, English, as an adult, and it was in English that he wrote his evocative stories and novels. Conrad drew upon his experiences in the British and French navies to portray the struggles of humanity amid the world's vast indifference.