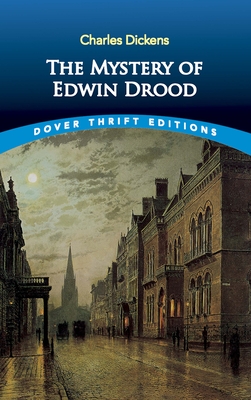 Description
---
A sense of impending evil hovers over a cathedral town, where one man, an outwardly respectable opium addict, is consumed with jealousy over the engagement of his nephew, Edwin Drood, to a lovely young lady. So enraged is he, that he even plots the younger man's murder. But Drood's sudden disappearance halts further scheming and leaves only one big mystery. What happened to Edwin Drood? And what became of his body?
Unfinished at the time of his death, Charles Dickens's intriguing story has become all the more tantalizing for its lack of an ending, leaving a grim puzzle that avid readers, over the years, have tried to solve. A gem for lovers of murder mysteries and the legions of Dickens fans, The Mystery of Edwin Drood remains a gripping and haunting masterpiece.
About the Author
---
After a childhood blighted by poverty, commercial success came early to Charles Dickens (1812-70). By the age of 24, he was an international sensation whose new novels were eagerly anticipated. Two centuries later, Dickens' popularity endures as readers revel in the warm humanity and rollicking humor of his tales of self-discovery.