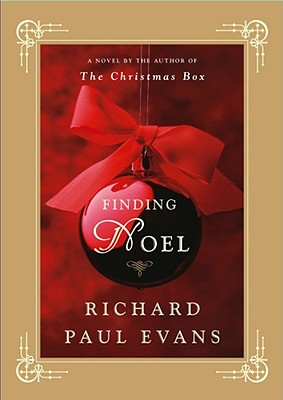 Description
---
A heartwarming and inspirational Christmas novel in the tradition of The Christmas Box, Grace, The Gift, and The Christmas List. The New York Times bestselling author of The Christmas Box and The Walk series returns with a holiday novel of hope, love, and redemption.

A young woman, who has been adopted as a child by a loving family, has only a Christmas ornament inscribed with the word "Noel" as a keepsake of her birth family, about whom she remembers nothing. When long hidden memories resurface, she begins an emotionally challenging personal journey as she searches for her biological sister and clues about her mysterious past...
About the Author
---
Richard Paul Evans is the #1 New York Times and USA TODAY bestselling author of more than forty novels. There are currently more than thirty-five million copies of his books in print worldwide, translated into more than twenty-four languages. Richard is the recipient of numerous awards, including two first place Storytelling World Awards, the Romantic Times Best Women's Novel of the Year Award, and is a five-time recipient of the Religion Communicators Council's Wilbur Awards. Seven of Richard's books have been produced as television movies. His first feature film, The Noel Diary, starring Justin Hartley (This Is Us) and acclaimed film director, Charles Shyer (Private Benjamin, Father of the Bride), will debut in 2022. In 2011 Richard began writing Michael Vey, a #1 New York Times bestselling young adult series which has won more than a dozen awards. Richard is the founder of The Christmas Box International, an organization devoted to maintaining emergency children's shelters and providing services and resources for abused, neglected, or homeless children and young adults. To date, more than 125,000 youths have been helped by the charity. For his humanitarian work, Richard has received the Washington Times Humanitarian of the Century Award and the Volunteers of America National Empathy Award. Richard lives in Salt Lake City, Utah, with his wife, Keri, and their five children and two grandchildren. You can learn more about Richard on his website RichardPaulEvans.com.