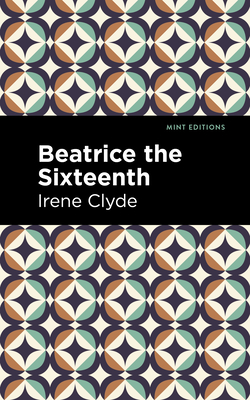 $12.99

Usually Ships in 1-5 Days
Description
---
Originally published in 1909, Beatrice the Sixteenth: Being the Personal Narrative of Mary Hatherley, M.B., Explorer and Geographer is the debut feminist science fiction novel by Irene Clyde.
Mary Harthereley is lost. After being struck by a camel's hoof, Mary finds herself thrown into an alternate plane of existence some five hundred years in the past. Discovered by people of the local province, she is escorted into the Kingdom of Armeria ruled by Queen Beatrice the Sixteenth. Welcomed by the inhabitants, Mary is introduced to a rather progresive society wherein there is no gender, divorce or carnivores and is taken in by their concept of "conjux,"-lifetime partnerships based on romantic love and companionship rather than sex. Finding herself growing fond of the kingdom, Mary uncovers deception and plot as a war threatens to upend all that the Armerias hold dear.
Professionally typeset with a beautifully designed cover, this edition of Beatrice the Sixteenth is a classic of feminist science fiction literature, reimagined for modern readers.