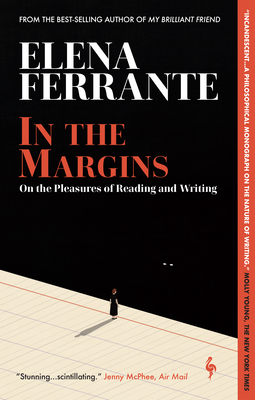 Description
---
Four "pitch-perfect" (Oprah Daily) essays by the author of My Brilliant Friend and The Lost Daughter.
In these four crisp essays, Ferrante offers a rare look into the origins of her literary prowess. She describes her influences, her struggles, and her formation as both a reader and a writer; she warns against the perils of "bad language" and the ways in which it has long excluded women's truth; she proposes a choral fusion of feminine talent as she brilliantly discourses on the work of Emily Dickinson, Gertrude Stein, Ingeborg Bachmann, and many others.
An "incandescent...philosophical monograph on the nature of writing," (Molly Young, New York Times) this candid collection by one of the great novelists of our time is destined to delight general readers, writers, and Ferrante fans in equal measure.
"Everyone should read everything with Elena Ferrante's name on it."--The Boston Globe