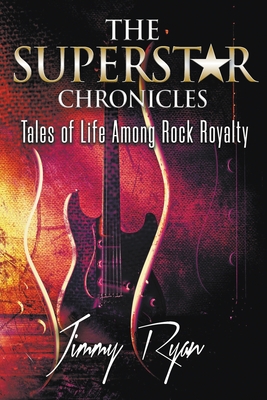 $30.55

Usually Ships in 1-5 Days
Description
---
From having three top-forty hits before he was twenty, to being an in-demand studio musician recording with hit artists, Jimmy Ryan tells about his early years with The Critters, sharing the playbill with pioneers of rock 'n roll like The Rascals, The Ronettes, Little Anthony & the Imperials, Jay and the Americans; and, later, collaborating and recording with megastars such as Carly Simon, Cat Stevens, Jim Croce, Elton John, The Doors, Paul McCartney, Rod Stewart and many others. Behind is an adventure told in a series of revealing, entertaining, sometimes hilarious, sometimes tragic tales that take the reader into the minds of pop stars, the shadier side of the music business, the struggle with setbacks, and the joys of success. From partying at the Playboy Mansion to panicking in a local prison with his bandmates, Ryan shares the experience of over six decades in the upper echelons of the music business.
Behind is an insider's look into the people and business of the music industry. It examines how superstars and their musicians handle stress, their humanity, frailty, insecurities, and neuroses. It chronicles one musician's lifetime in the profession, sometimes in the spotlight, more often behind it, and most often in the recording studio as a composer, arranger, musician, producer, and engineer. And, though by no means a tell-all hit piece, it instead employs humor, humility, occasional touches of gentle sarcasm, and masterful storytelling to craft a portrait of those who achieved stardom, their rewards, and their excesses, the alcohol and drugs, the emotional breaks, and self-destruction that befell so many, as well as those who failed in its pursuit.
Ultimately, Behind is a lighthearted and joyful narrative that documents important moments in rock history. At the same time, its colorful stories and collection of personal photographs evoke memories of youth, concerts with friends, turbulent times of social change, and the delight of hits that mark unforgettable moments in of our lives. I invite you to take a first-hand look into the wonderful, often insane world of music through the eyes of a lifer, a musician who has found success and fulfillment by shape-shifting his way through a lifetime Behind the stars.