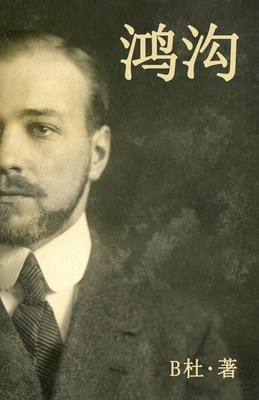 $25.99

Usually Ships in 1-5 Days
Description
---
十九世纪后半叶的某天,居住在英国曼彻斯特的柯克曼先生收到儿子的电报,大意是即将有个惊喜给他,让他乘坐玛格丽特公主号到加尔各答。
在这艘超级邮轮上,柯克曼先生观察到头等舱、二等舱、三等舱的差别待遇,而身为书店老板的他虽然因为儿子的缘故得以进入头等舱,但仍无可避免地与这个舱位等级的乘客产生隔阂。
历经近一个月的海上和陆上交通后,柯克曼先生终于见到儿子,可是父子俩的代沟却比昔日更甚。从采茶机的维修工摇身一变成为茶园园主的强纳生对父亲的评价是窝囊、迂腐、落伍,而柯克曼先生也看不惯儿子的行事作风,这对父子最终有没有和解?而被茶园员工绑架的柯克曼先生又是否安全归来?
这是B杜的第23部小说,把阶级固化和父子间的矛盾描写得淋漓尽致,有翻译小说的味道,值得一读!
In the latter part of the nineteenth century, Mr. Kirkman, a bookseller from Manchester, England, received a telegram from his son requesting that he takes the SS Princess Margaret to Calcutta.
On this formidable passenger steam ship, Mr. Kirkman, traveling in first class, found himself uncomfortable with the treatment between first class passengers and the rest; yet, estranged among high society himself.
After nearly a month of travel, he finally rendezvoused with his son, uneasy after their years apart but also as a result of the startling assurance with which, Jonathan, now risen to a tea plantation owner, carried himself. His son, contrarily, confirmed his father merely as a weak, pedantic and backward man. So, when his father was kidnapped by plantation workers, would Johnathan come to the rescue?
This is the 23rd novel of B Du. It depicts the division between father and son in the class-ridden world of the late nineteenth century.