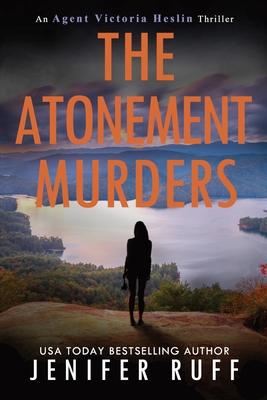 $17.99

Usually Ships in 1-5 Days
Description
---
Four murders. One shocking motive.
When detectives find the same message-THIS IS YOUR ATONEMENT-at the staged scenes of four seemingly unrelated homicides, FBI Special Agent Victoria Heslin must uncover the connection between them to identify the killer.
The crimes are scattered across the East Coast. The victims are in their late twenties: an All-Star NBA player, an investment banker, a dental hygienist, and a bartender.
Who is punishing them? What have they done? And who might be next?
Victoria delves into the victims' pasts, traveling from Boston to Charlotte to the North Carolina mountains, unraveling the dark mystery that links the crimes. As the killer's motive becomes clear, Victoria is in a race to the finish that she must not lose.
The Atonement Murders is book 7 in the award-winning Agent Victoria Heslin mystery-thriller series. Each book features a standalone investigation which concludes at the end.